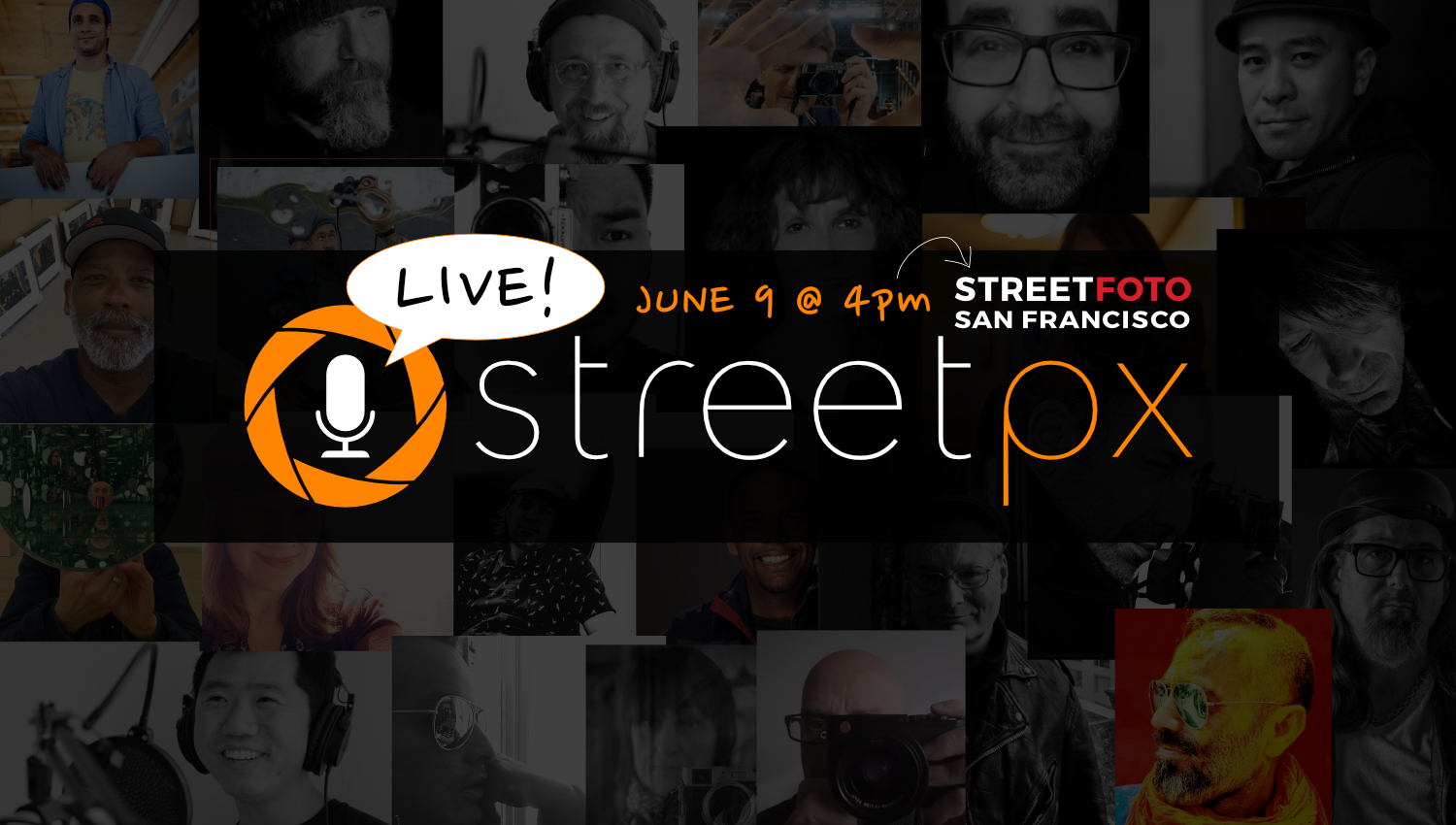 StreetPX is coming to Streetfoto 2017!
Today, we are excited to announce the addition of StreetPX to the festival.
Mark your calendars and join our SPX Peanut Gallery for a Live Studio Recording of StreetPX. With a full panel of upper tier street photographers, we'll be discussing the street, sharing advice, rambling endlessly and answering direct crowd Q&A.
StreetPX, is a Bay Area based podcast team, dedicated to sitting down with street photographers, documentary photographers and photojournalists from around the world. Talking shop, technique, harrowing experiences and working hard to bring exposure to the established and the up-and-coming alike.
With dozens of episodes to date, many great photographers such as Scott Strazzante, Vineet Vohra, Nima Taradji, Valerie Jardin, Steven Bollman, have visited to share their stories…. and this year, they're bringing their studio and a fantastic panel of shooters to Streetfoto… LIVE!
StreetPX Live Ticket Registration
Admission is Free, but tickets are Limited! Register TODAY!
Click to Reserve Seat!
Sample Episodes
Featuring familiar faces at this year's Streetfoto 2017.