Jack Simon, a San Francisco Bay Area street photographer whose work is modern, striking, and often surreal and dreamlike, is having a solo show at RayKo Photo Center, 428 3rd Street, San Francisco, opening June 8 and running through June 12. The show is entitled 'Urban Legends,' and focuses on Jack's emphasis on storytelling in his photography.
There will be a reception on June 8 from 6PM to 9PM.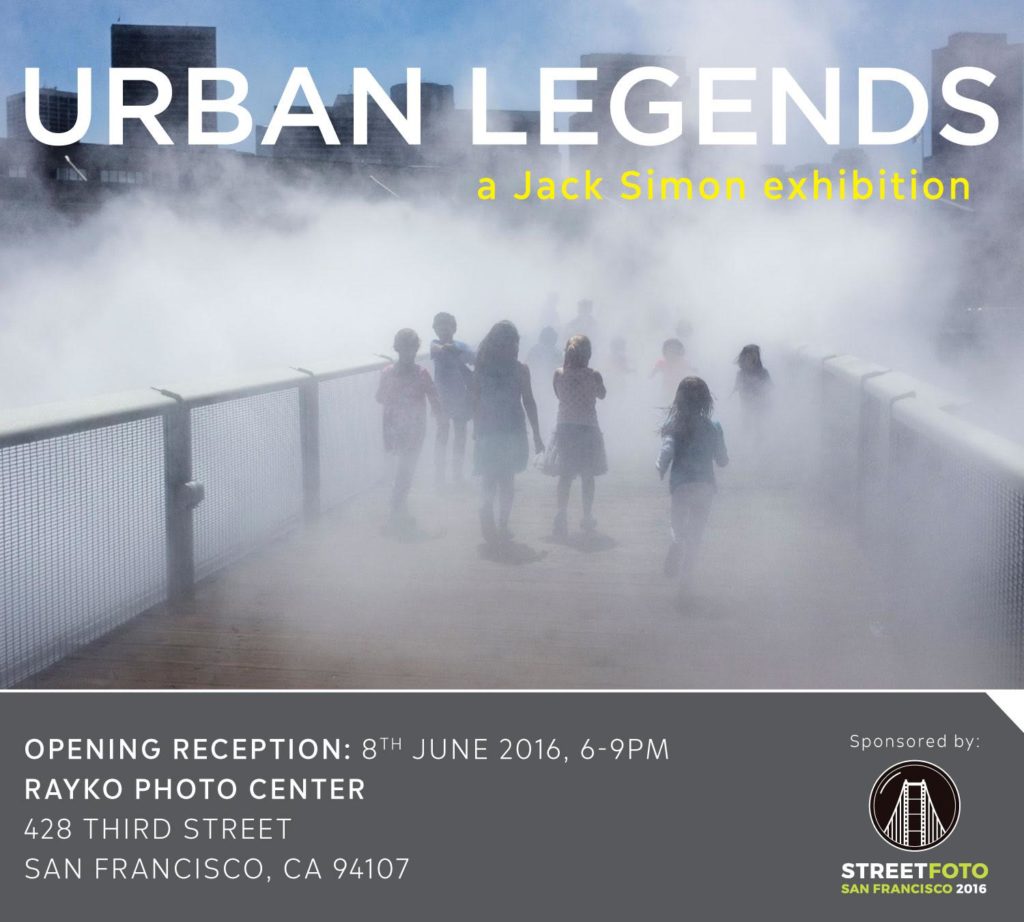 Jack is also teaching two workshops at StreetFoto and participating in a panel discussion on June 10 with his partners in the Burn My Eye collective.
Check out the entire StreetFoto schedule here.